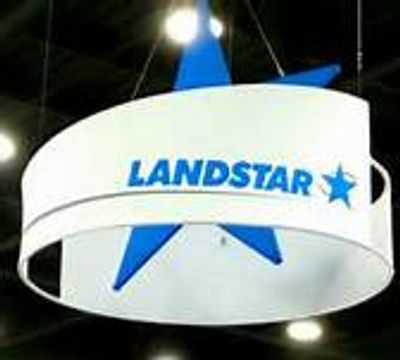 What is a Dedicated Fleet
A dedicated fleet is a Fleet of Drivers who are dedicated to one customer's needs. Dedicated Services provides for the provisioning and dedication of transportation resources directly to a specific Customer's need. When timing, special handling, volume or other special circumstances do not allow for common carriage to be effective, Dedicated Services can ensure available capacity and overall peace of mind. Industry challenges such as the driver shortage, increased freight rates, stringent regulations, and network visibility make investing in your fleet more expensive and time-consuming. With Landstar, you can improve visibility and enjoy substantial cost savings through procurement, streamlined operational execution, and enhanced shipment and network optimization.
When Does A dedicated fleet work?
Retail Distribution (DC to Customer) If your freight runs from the DC to the same customers on a regular basis, we can set up drivers with routes to service the same route on a weekly basis.
Wholesale Distribution (DC to Retail Store) If your freight runs from the DC to stores, we can set up driver routes to service the stores during the hours the product needs to deliver. Our ability to scale up during surge times allows us to service these stores during heavy volume times with the same on time delivery standard as the slow season. Landstar already has over 10,000 trucks running year around. We can use capacity from the over road Landstar drivers and our Brokerage to service the surge times without having to scale the dedicated fleet up and down.
In Process Manufacturing Plant Transfer If you transfer from plant to plant regularly, we can set up drivers on weekly routes. If the transfers are not regular, we can use our brokerage and over the road fleets to service these lanes.
Benefits Of A Landstar Dedicated Fleet
No equipment lease obligations - Landstar Drivers own their truck. They are more invested than a company driver. The Success of servicing the lane with top quality service benefits the driver.
Limited risk and exposure for accidents or other liabilities - Landstar carries the Cargo and liability insurance. Landstar is a financially stable company.
Relief from managing DOT safety and compliance - Landstar Has a team dedicated to monitoring the safety performance of our drivers with strict rules to make sure the drivers are safe and legal at all times.
Access to advanced logistics technologies - We can set the customer up to have visability to status update to ensure on time delivery.
Resources to cover the unexpected surges and market shifts
Driver recruiting, training, and retention - Landstar currently has more than 10,000 trucks running with access to more than 35,000 carriers
Set cost on Dedicated routes with the ability to cover surge freight at current market value without the added cost of scaling a fleet up and down to meet the changing demand.